Why Record Home Prices?
Why, are home prices going through the proverbial roof? Home sales hit their highest pace in eight years and the median sales price has gone way up.
According to Lawrence Yun, cheif economist for the National Asociation of REALTORS, the strong sales activity is due to the improving economy and was also likely driven by
the recent rise in mortgage rates, with buyers hurrying to make deals in order to avoid the prospect of higher borrowing costs in the future.
However, on the affordability side, with the continuing rise in prices, resulting in a tight supply of residential properties for sale, is causing a decline in the
affordability of properties for many buyers.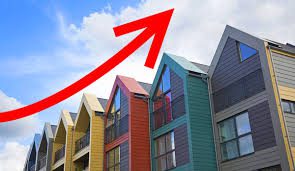 The increase in new construction would help ease prices, however promoting new construction can mean local officials in cities would have to take the steps to do so.
If you have been thinking of selling your home and weighing the options to make your next purchase, please call me at 650 483-4932 or email me at rafaelcastrojr@gmail.com